Technically this is a February favourites post, considering it's here at the start of March (happy March by the way!! Let's all hope we see some sun rather than snow soon.) and does basically just tell you all about what I've been loving through February. However, I feel like February was such a fast month, I didn't really get all too much of a chance to try anything new in beauty and skincare, and I just didn't feel anything you'd typically write about in a Favourites Post was screaming out at me this month!
I have, however, been watching YouTube and Netflix (no surprise there!) and discovered some true little gems I decided to share with you, however that's about all. I've decided that at the end of this post I'll be doing a February Wrap Up type segment, because I don't want it to be an ultra boring and super small post for you!
WHAT I'VE BEEN LOVING:
YOUTUBE:
Okay, I may have discovered my favourite EVER new youtuber. Honestly, Emma has the most amazing videos – they range from beauty and lifestyle, to really informative videos such as this one about her dyslexia which I found really interesting. The editing style of her videos is absolutely lush and I'm proud to admit that these past couple of snow days I've had off have been filled with me binge watching all her videos (I really enjoyed her vlog from Crete). There's one of her videos below, so you should watch that and then go subscribe, because she is very wonderful (so funny) and you'll most certainly enjoy watching her!
I really love Hermione's videos – while she is some sort of Goddess of DIY and home decor (and I am most definitely not) – I still love watching her videos. She's recently started a renovation series for her new home, and I'm loving watching & cannot wait to see what it'll look like when it's done.
NETFLIX:
Friends
As we all know, Friends (possibly the BEST TV show ever made) came onto Netflix in the New Year. In January I had mocks, and didn't really have at all enough time to thoroughly enjoy this new addition, but believe me, in February I've been on a true binge. I can't even describe my love of friends, but I'm going to say if you haven't seen it, what are you doing and where have you been. Go watch it. Now!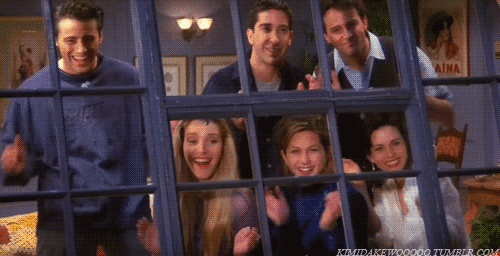 The End Of The F***ing World
This is one I started In January, but I actually finished it the other night. I was very weirded out by the first three episodes (as in, really weirded out. They're so odd) and so decided to ditch it and never return to this weird thing that I'm pretty sure actually scarred me. However, I was bored, and I hate having unwatched programmes on my Netflix List, so I started to watch. I promise, after episode three it gets so so good and you'll end up watching it all in one sitting, and then crying at the end. Alyssa gave me huge skins vibes (as expected from a Channel 4 show, but also thank you because boy am I missing Skins) and while I hated James at first, I can't describe my sadness when the show finished. I can't say much more, other than PLEASE watch it now. Please.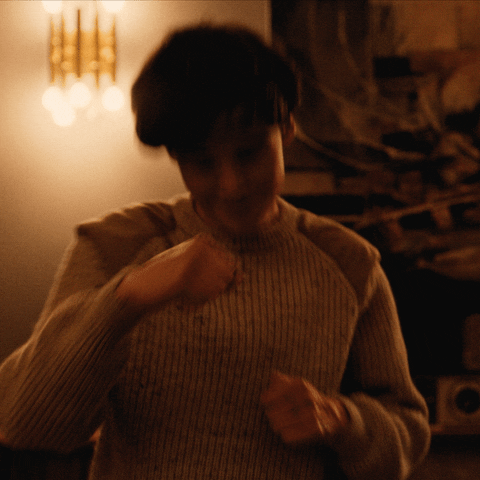 FEBRUARY WRAP UP
I feel this post would be more aptly named 'my recent favourites to binge', but now that's all out of the way, let me tell you all about February.
The start of February was mock exam results, and while some of mine were a total flop (hi there, chemistry and physics), overall I was quite pleased with most of them.  At school, we've just been going over exam papers and the whole 'lets nag everyone to revise 24/7' has started, which is scary.
Then February half term arrived, and I had a couple of nights out at my friends and otherwise just chilled and did some work.  Pretty nondescript, but fun!  When I went back to school, I had my food technology practical exam which I'm pleased to say went pretty well, I spent the weekend after shopping in Southampton and eating a very nice Prezzo which you can read about in this post here.
Then we're onto the last week of a very fast and short month, and I was only in school three days because the Beast From The East hit Wiltshire rather hard with a lot of snow and I got two snow days!  Pretty happy about that, but I also kind of want the snow to go away and spring to come in.  I've already got a bunch of posts planned for mid-March when Spring does finally arrive, and some really exciting things happening on my blog which I can't wait to show you all.  I'm hoping to be posting twice a week as per usual, but please remember I'm drowning in school work, revision and the prospect of GCSEs, so if I only manage once  a week or sometimes no posts, I haven't forgotten about my blog!
---
Thank you for reading this post, I hope you've really enjoyed reading it! Do any of you share my obsessions this month?  Let me know!
Soph xx