If you didn't know, I'm a bit of a Netflix junkie and have watched basically everything on there (this is a HUGE understatement, but it sometimes feels like I have!).  This means that when searching for new things to watch, it can be quite difficult as you scroll through endless episodes of Pretty Little Liars and Gilmore Girls (I love PLL, but it totally got boring towards the end for me – I haven't watched Gilmore Girls though), looking for something a bit more exciting to watch.  Thats why I'm here today to reccomend you a few of my favourite ever shows on Netflix.
And you know, you've just gone back to school – what better way to procrastinate than by binging TV shows none stop!
Pride and Prejudice
No, not the film.  The 100% perfect TV series with none other than Colin Firth playing Mr Darcy.  This is, for me, the ultimate love story and I totally have watched it maybe 50 times?  Every moment just has you doing the little 'SQUEEEE!' happy noises because it's just so good!  There isn't a character I don't like, Lizzie is so amazing, as is Jane and all the other sisters (apart from Mary who I kind of hate) and then you have their parents who are the best, Mrs Bennet makes me laugh so much.  Don't even get me started on Mr Darcy!
Gossip Girl
A classic which I know many people like, but it took me such a long time to get round to watching Gossip Girl, and then I couldn't stop!  With it being the 10 year anniversary recently I figured I had to watch it again.  I love all the characters so much, and the show never gets boring because the drama is just TOO GOOD! I still have a problem with the gossip girl reveal because there are just way too many gaps in the plot for it to work!
Skins
Skins is the ultimate British actual realistic TV programme! All the characters through all the generations were super fun and exciting, everyone is really relatable and not only that, its based in Bristol in an actual realistic place.  Each generation is not better than the first, but they're still good!  I'd really recommend this one, but if you don't have netflix then it's on Channel 4 catch up!
Riverdale
I'm super excited for Riverdale to come back with season 2 in October, but until then I'll just have to keep rewatching the first season!  It's a mystery based programme but it doesn't get boring, and the actual mystery is interesting and isn't dragged out which can happen with some things.  The plot is really good and all the actors are so good, I especially love Camilla Mendes who plays Veronica!
Orange Is The New Black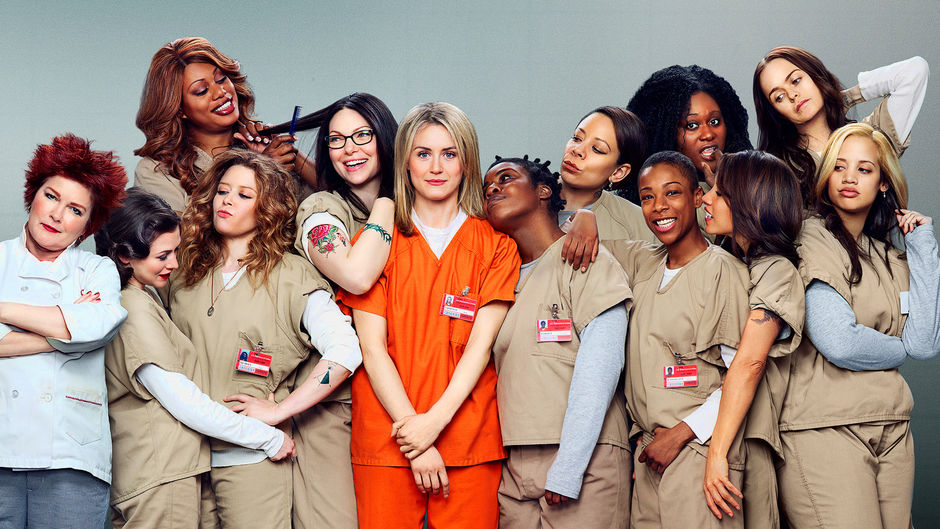 I love this SO MUCH!  I've only recently started watching it but I'm about halfway through and honestly its just so good, I love all the characters (apart from Alex, you suck at the moment) and it's just such a fun thing to watch.  It's basically about an all women's minimum security prison and what goes on there.  Piper is such a great character too!
Do you watch any of these shows?  Whats your favourite TV show? Let me know!
Soph xx
All images have been taken from Google Images, if you would like them removed please do not hesitate to email me and I will remove them at your request (sophieblog08@gmail.com)