Hi Guys!
4th December!
Now, we all know a teen girl.  In fact, most of you reading this probably are teenage girls. And Christmas is fast approaching, which means people are going to start asking the dreaded question "what do you want for Christmas?".  And if we're all honest, we're difficult as hell to buy for around Christmas time!  We say we want something, we mean another thing, and then nobody even knows what to buy us.  There are millions of gift guides all over the internet, however I thought I'd add to the extensive collection and throw what I think would be a good thing to get someone of the teenage age for Christmas.
I guess I'll split this post up into multiple parts;  Monetary gifts, Large and expensive gifts, Fashion gifts, Stocking fillers, and then Cheaper/Gesture type gifts!  Also I'll include a little 'Pop Culture' gifts section at the end for things like YouTuber merchandise, bands etc etc.
A quick disclaimer, I own none of the images in this post nor do I take any credit for them.  They have all been found on the websites where linked alongside the images.
So get reading, click the links to see where everything is from, how much it is and how you can get your hands on it, and lets dig in!
Monetary Gifts
I feel like to properly identify the type of gift you should get the teen you're buying for, you need to know them well or have some knowledge of their personality.  If this isn't something you have, like for instance you're not very close and you're more distant relatives than close family, money is always a safe bet.  This way, she can go out and buy anything she wants for herself without the pressure of having to open something and say she loves it.  I know that I always opt for this route, even with most relatives I'm comfortable and familiar with, simply because I like control of what presents I get!
Gift Cards:

One of your 'money' related gift options is to buy a gift card.  Honestly, pretty much everywhere does gift cards so really you're spoilt for choice.  If you don't know the person you're buying for all too well, then a safe bet is usually boots/superdrug or any highstreet makeup/cosmetics store.  This way they can buy themselves makeup, which a lot of us like and use on a day to day basis.  If you know your teen well enough, you can pretty much get them a gift card from wherever it is that they shop most often (ask them via a text if you are unsure, or ask their family!).  Generally, Newlook, Topshop, H&M and other highstreet brands are a good choice.  If you are totally stuck, then get them a shopping centre voucher.  Most shopping centres do vouchers that apply to all of the shops in their shopping centre so if you buy one of them for her nearest shopping centre she can go crazy and pick whatever she wants!

Cash:

Giving people straight up cash in a card for some reason often isn't seen as very 'gifty', however I think it's probably one of the best gifts you can give a person, especially if you can't decide what to get them.  It's simple things like the wrong shade of lipstick or the wrong eyeshadow palette colours that can be easily prevented by giving someone some money to simply go out and choose their own item – plus after Christmas we have boxing day sales so really they can get more for their money than what they usually would, it's a great gift.  I always ask for money because then I can buy my own stuff!

Experiences:

Buying someone a physical experience is probably something I'd class as a monetary gift.  This would be like buying them a spa day appointment, or tickets to a concert they'd wanted to go to. Take them on holiday.  If they have something they want to do on their bucket list e.g I would love to see the Northern Lights & fully intend to, take them there!  Check out their pinterest if they have one before hand as some of the travel things they may pin can advise you well on this. Obviously this could come at quite an expense so you would need to be really sure they'd like the gift first!
Large/Expensive Gifts
By a large or expensive gift I mean either something very big or something which costs quite a lot, something which could be classed as a main present. A lot of the time, this is either technology related or high end makeup/fashion related eg. Naked Palette.  Whilst some people may not class an item of high end makeup as a main gift, I decided to include it in this section as it is a more expensive gift.
IPhone 7 32G Rose Gold – Every single girl (well, person, but you know, for the sakes of the post) that I know or that has ever touched an apple product more than likely wants to get an Iphone 7.  Obviously here it's a matter of preference – do you want a different colour or a more expensive memory – however you can easily customise the gift to meet your needs. It is pretty pricey but it is gorgeous and the rose gold finish is beautiful!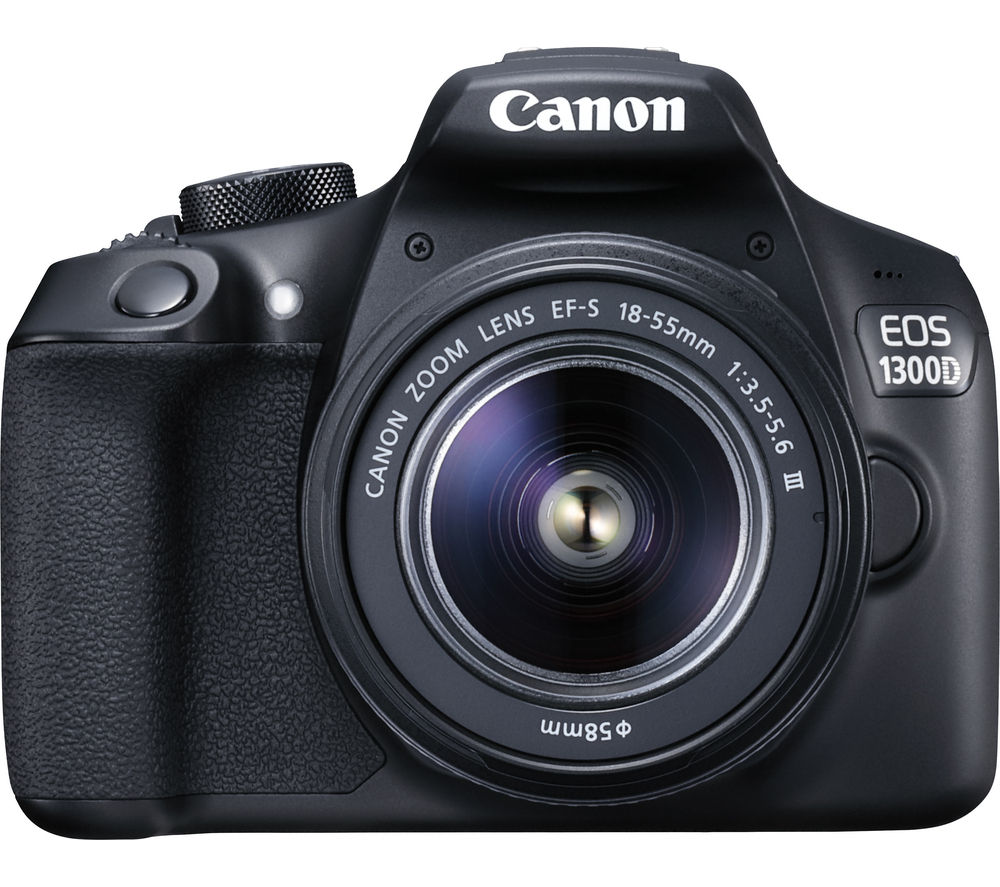 Canon EOS 1300D DSLR Camera – These larger cameras are amazing quality and perfect for anyone who is obsessed with photography or if your teen is a blogger, she'd well appreciate this.  They take amazing photos and are a great gift!
Fuji Film Instax Mini 8 – Again on the topic of cameras and photos, the cheaper Instax Mini 8 is an amazing Polaroid camera and they're so pretty – they come in all sorts of colours.  I think cameras like these really let people have fun and Polaroids are such cute memories to have, they can be displayed so nicely!
MacBook Pro – I'd love a MacBook, but as for most people they're far out of my price range.  If you have the money to spend on a gift like this, then I'm sure anyone would love it!  MacBooks are insanely useful, schoolwork, general-late-night-procrastinaiton-internet-surfing and of course, blogging!  Plus, they're so gorgeous.  You could even splash out and get your teen a Mac Computer, but they're very expensive!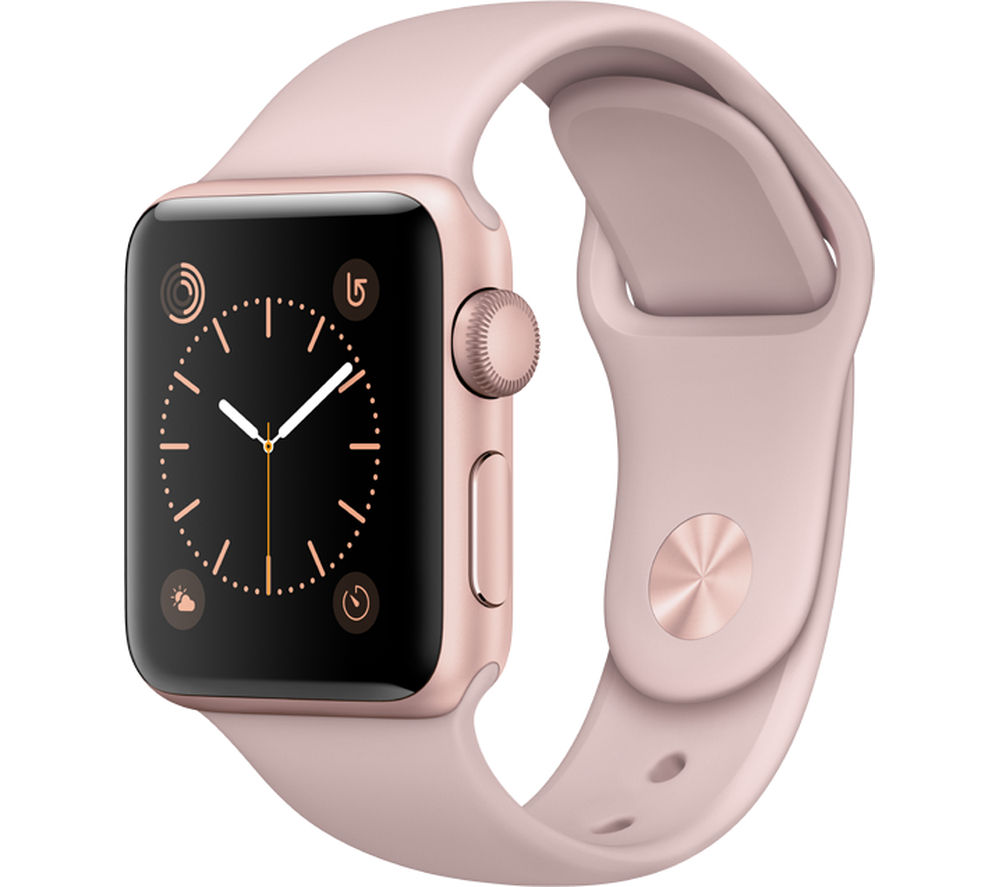 APPLE Watch Series 2 – 38 mm – Rose gold apple watches are so insanely pretty, and whilst I don't know if I'd personally find an apple watch useful, I'm sure many teens out there would.  I'm not saying I don't want one, by the way…!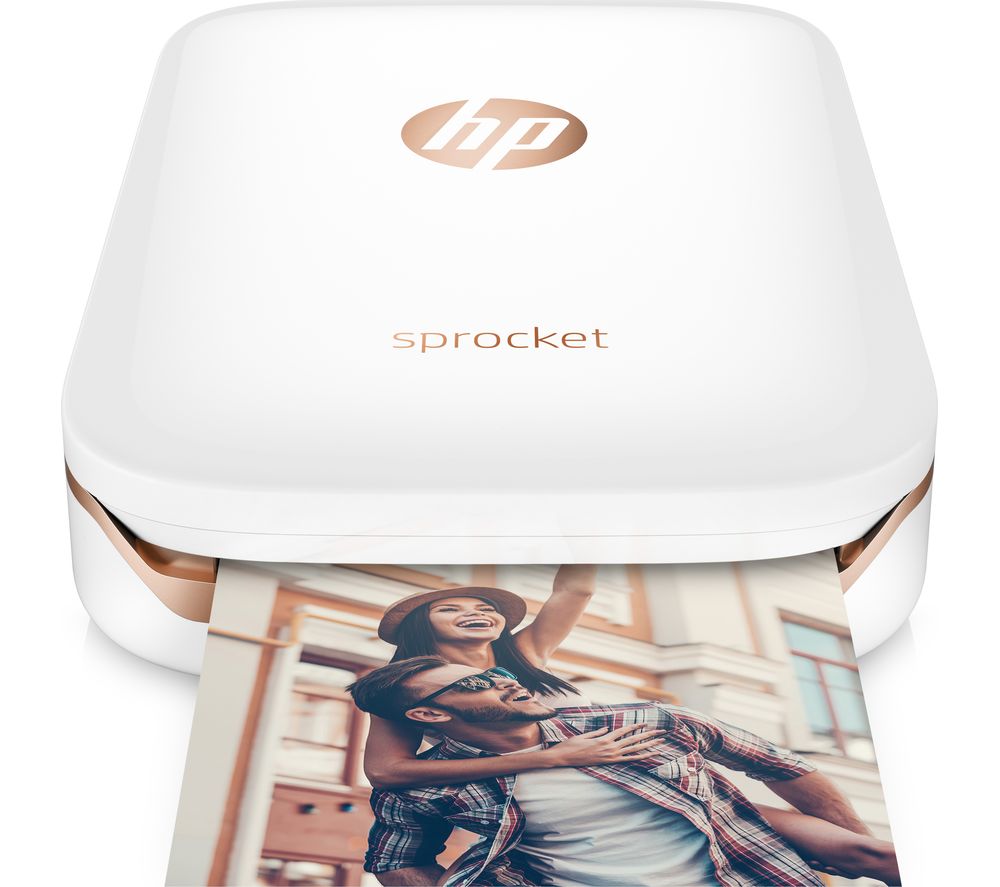 HP Sprocket – I need one of these, therefore so does everyone else!  This is basically a printer which you connect to your phone and it prints out photos directly from there for you.  You can add in emojis and text when using the app and it's  great way to print out memories from your phone easily!  Plus, rose gold and white looks incredibly gorgeous and chic!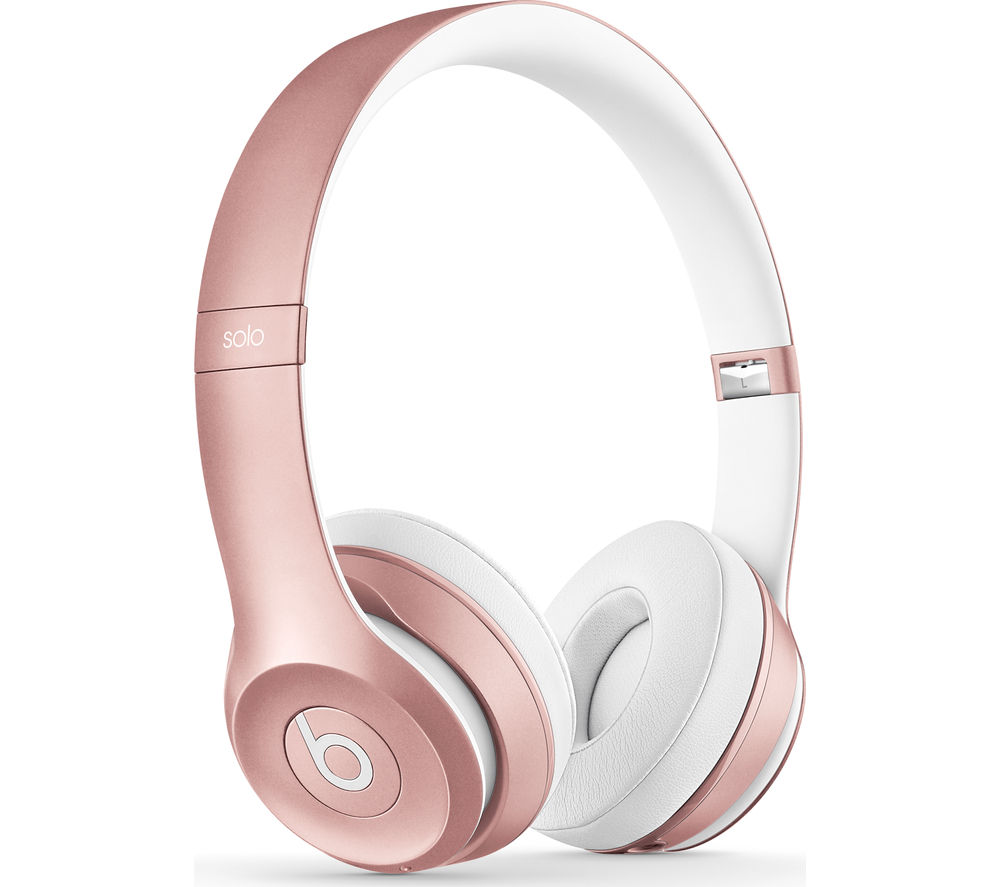 Beats Solo 2 Wireless Bluetooth Headphones – Beats are great headphones, they block out sound really well so that you can listen to music/Netflix in peace!  Plus, they're rose flipping gold!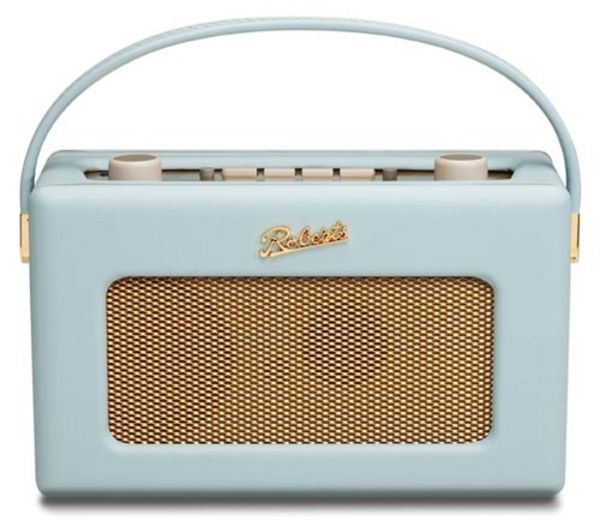 ROBERTS Revival RD60 Portable DAB Radio – Duck Egg – This radio is so cute, I've wanted one for a while but because I rarely listen to the radio I've never asked for one, though I would like one.  I think radio is a lovely thing to just have on in the background whilst you're doing your homework or something.  Even if you know your teen wont listen to the radio, they'd probably be happy with this for the fact that it looks so great.

Clarisonic Aria Sonic Cleanser 
Artise Elite Mirror 5 Brush Set – Any of the Artise brushes I am sure any teen would love to receive because they're so hyped in the beauty world.  They're gorgeous, look at them.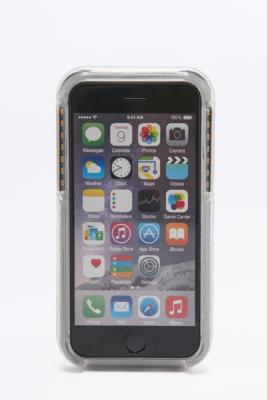 Lumee Perfect Selfie Case Iphone 6/6S – Possibly the best present you could get a vain teenager (lets not lie, this is something each and every one of us would value).  Essentially, this is a light up case.  Actually, it isn't just a light up case; it's a selfie perfect case.  What more could you ask for.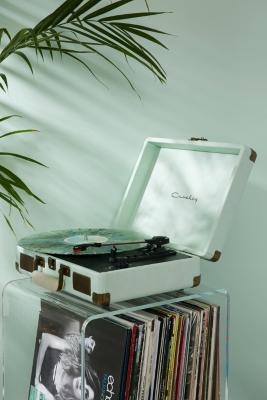 Crosley Cruiser Mint Vinyl Record Player – And you should probably include a few records with the gift.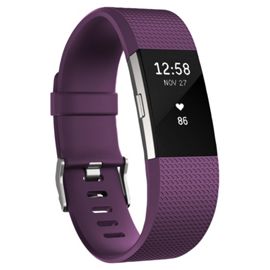 Fitbit Charge 2 – Any of your teens who are obsessed with fitness or generally like to keep in shape (lol @ me, I'm writing this eating a chocolate orange, are you jealous?), A fitbit would be a really great thing to get them!
Nutribullet RX – Smoothies are great for the fitness teen, but then again they're great for anyone who likes to drink things that taste nice.  Nutribullets are some of the best on the market, enough said.
Philips Sonicare HX9311 DiamondClean Electric Toothbrush – Oh my good god a rose gold toothbush everyone wants it who does not.
Estee Lauder Modern Muse Fragrance Gift Set – These bottles are just so pretty, and plus, this one isn't even too expensive at £34.00.
Interflora Winter Sparkle Arrangement With Chocolates – I love the idea of getting flowers for Christmas, as I think they're quite an unusual gift which you wouldn't usually think of giving.  These are made especially wonderful not only because they're gorgeous, not only because they come with chocolates, but because Interflora allows you to send the flowers to the recipients address all lovely and boxed which cuts out the awkward gift giving socialisation, you know, unless you're weird and you enjoy awkward forced smiles exchanged in a room of silence.
Urban Decay Naked Vault II – So Much Naked, so much gorgeous.  I don't know anyone who wouldn't want this.  I currently think on Debenhams this is out of stock but I'm sure it will be back in stock soon.
Too Faced Chocolate Bar Palette – All the Too Faced palettes are amazing, and any girl who is interest in makeup would love to receive one!
Too Faced Melted Matte Liquid Lipsticks – Again, these are perfect for any makeup lover.
Kylie Cosmetics The Holiday Collection Bundle – With Kylie Jenner bringing out all her to die for Christmas range, why don't you treat your teen and get them the whole lot.  All of this photo makes me want to scream with makeup fuelled joy!
Fashion Gifts:
We all know a teen who is the first to tell us about a new trend and start wearing it immediately, or is the best at showing off their unique style.  Many a time have you heard of them sat up waiting for the new such-and-such a shoe to come out so they can be the first to have it. Ranging from under £20.00 to over £200.00, there's something for everyone in this section. With these gifts, you're sure to please your fashionable teen!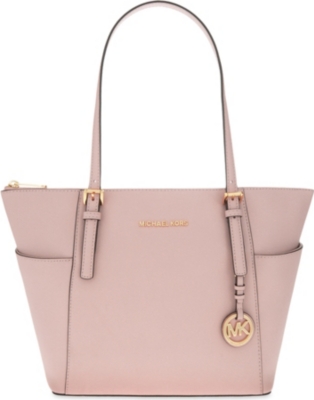 Michael Kors Jet Set Medium Saffino Leather Tote – This is such a pretty, girly colour and the bag itself is huge with many compartments for storing things in!
Classic Sheffield 36mm Daniel Wellington Watch – A classic watch like this could never go amiss in your teens wardrobe.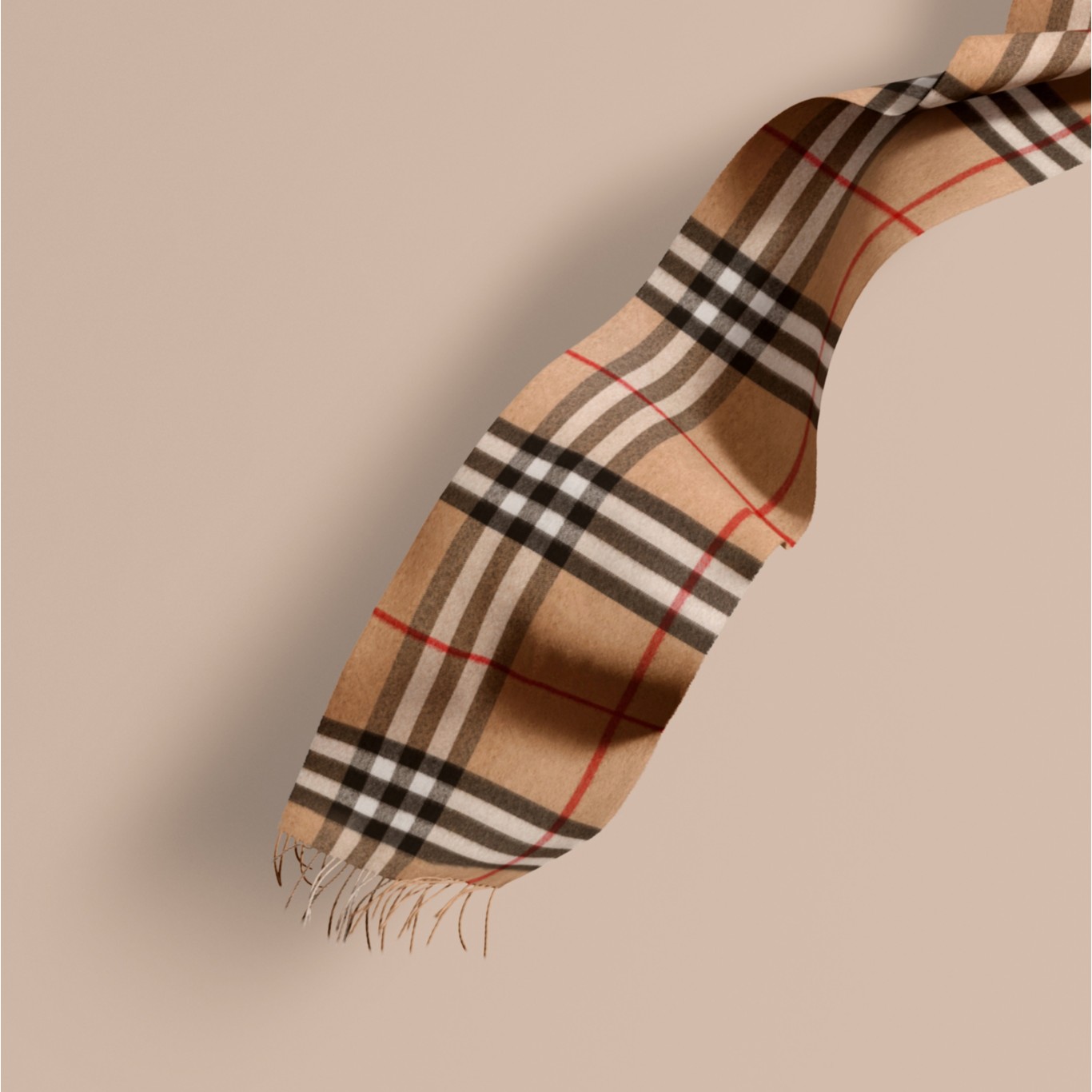 Burberry Classic Check Cashmere Scarf – These are classic (pricey) and gorgeous scarfs which would compliment many outfits.  Make the gift more personal by adding their initials onto the scarf too.
Topshop Orange And Blue Checked Scarf – For a less classic take on a scarf, why not look for this Topshop Orange and Blue checked scarf which looks huge and cosy, and we all know the best scarves are exactly that!
Pandora Love And Friendship Gift Set 
T-bar gold wire detail sunglasses brown – These sunglasses from Missguided are so gorgeous for the measly sum of £5.00, and it's such a lie that sunglasses are for the summer.  You can definitely wear them on crisp, winter days when the sun is out!
Topshop Brooch Bow Chocker Necklace – This choker is perfect for the winter time and the festive period with its gorgeous burgundy colour.  The fact that is has a brooch is so gorgeous too, it's really unique!
White Converse All Star leather Oxford Trainers – Classic white converse but with a leather twist makes these shoes perfect for your teen at Christmas.  They're so useful, comfortable and they go with everything.
Sweaty Betty Lateral Run Leggings – These leggings are so pretty, and perfect for your sporty teen who loves to run.  You could even just buy them for us lazy internet goers, I'm quite sure we'd appreciate a new pair of comfy leggings to lie down in and wear for the rest of our lives.
Seamless Racer Bra By Ivy Park  – At £10.00 in the Black Friday Sales (although it wont be when this goes up, but remember my money saving thoughts were with you), this is a steal for Ivy Park sports wear.
Topshop Embroidered Denim Skirt – Personally I do not have the guts to pull this off, but many of my people do, and I wish I could.  If your teen is into more unique clothing pieces, this is surely something to get them!
Leather Studded Cross Body – Everyone needs a small bag which they can use every time they're out to throw their essentials in, and this studded cross body bag is the perfect one.  It's more glamorous than your average plain black bag, but is still casual and laid back.
Stocking Fillers
Stocking fillers are great gifts to either put inside of a stocking, as the name suggests, or to give for secret santa presents or to your friends.  This stocking fillers section will all be under £20.00 because literally none of us are that rich that we can buy anything over that price range, unless of course you are a billionaire, in which case, congrats, you might want to look at the previous sections (or another gift guide filled with VERY luxury items).
Oh K! Trinket Tray – What can I say, it's pink, it's a cat and it's really cute.  And you can put pretty rings on it.  Who doesn't need this in their life
Chocolate Pizza – Don't tell me you don't want this, it's amazing.  It looks divine.  I'd be more than happy to receive this!
Topshop Christmas Cat Iphone 6/7 Case – Cats, have I featured too many already?  No.  Correct answer, you can never have enough cats!
I Like Hanging With You Christmas Bauble Slogan Socks – Socks are great because from teen to teen present buyer, none of us ever have the time nor the inclination to go out and purchase socks.  But don't get plain white/black ankle socks, we steal these from other family members or wear the same pair that have been comfy since we had size three feet – get us cute ones, which have Christmas baubles on.
Red Santa Bootie Slippers  – Cosy and festive, what more could your little feet be asking for?
Urban Ouftitters x Ohh Deer White Marble Notebook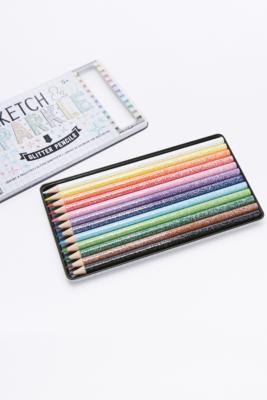 Urban Outfitters Sketch and Sparkle Pencils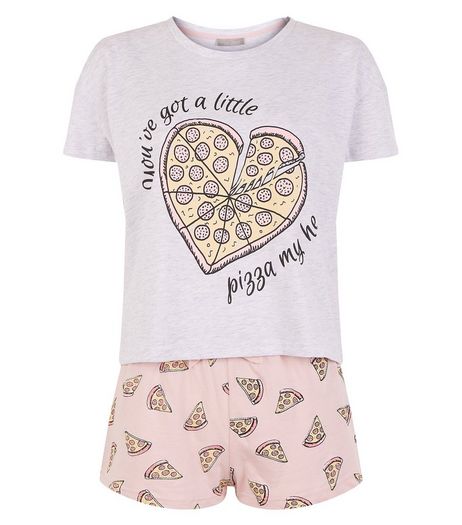 Pizza Pyjama Set – These pyjamas are so cute.  Love them, and they look so comfy.
Festive Two Medium Jars Gift Set – Yankee candles are great gifts for anyone who likes their place to smell nice.  Get them these and they can have christmas smell nices.
With a Twist Teacup – Antrhopologie have gorgeous teacups and mugs so if you're looking for some gorgeous mugs you should look there!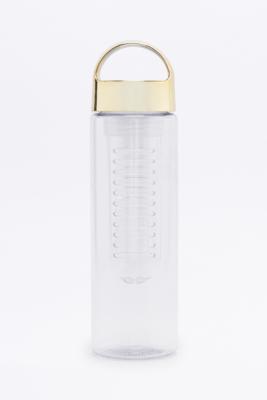 Gold Fruit Infuser Water Bottle – Perfect for your healthy teens, or anyone who just wants a gold waterbottle because who doesn't.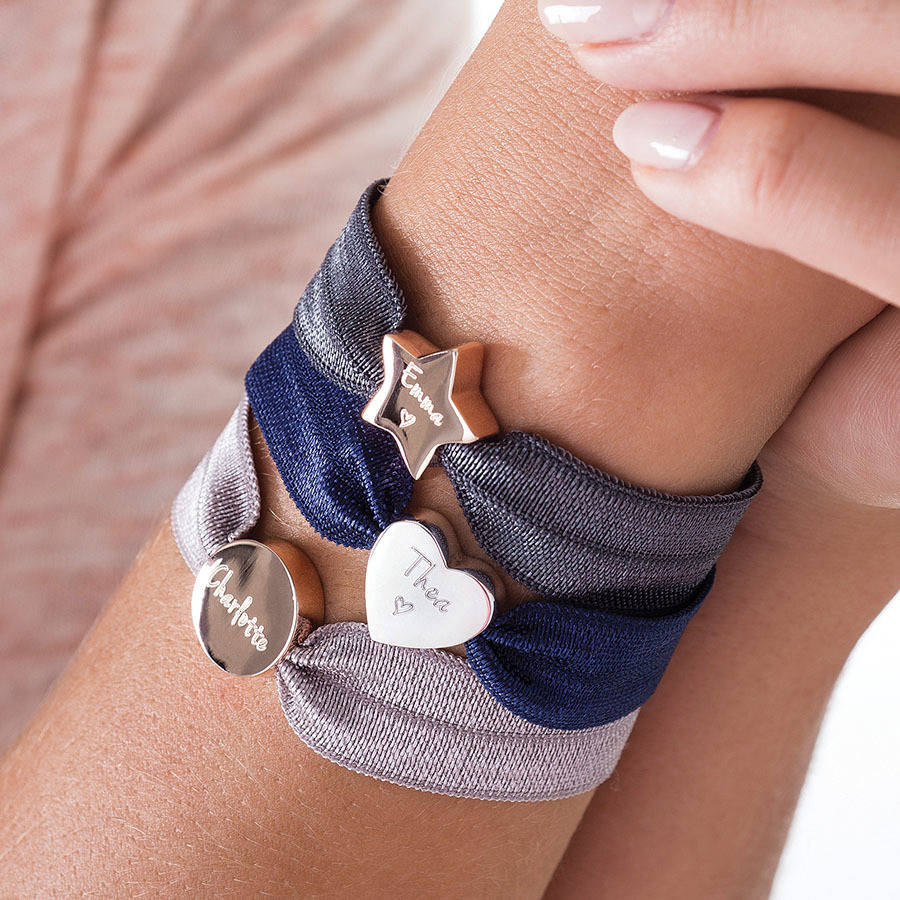 Personalised Luxe Stretch Bead Bracelet – Perfect for she who hates wearing bracelets because they're too slack around her wrists, but does like to have something cute around her wrist.  And, it's personalised so it looks more thoughtful than it is! Win win!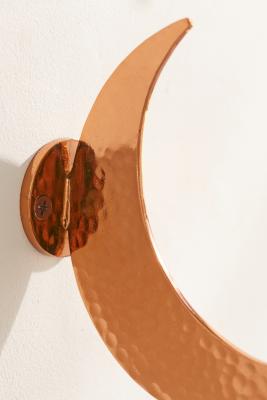 Copper Moon Wall Hook – This wall hook is not only copper, therefore gorgeous, but really unique and original so will make her room look really different!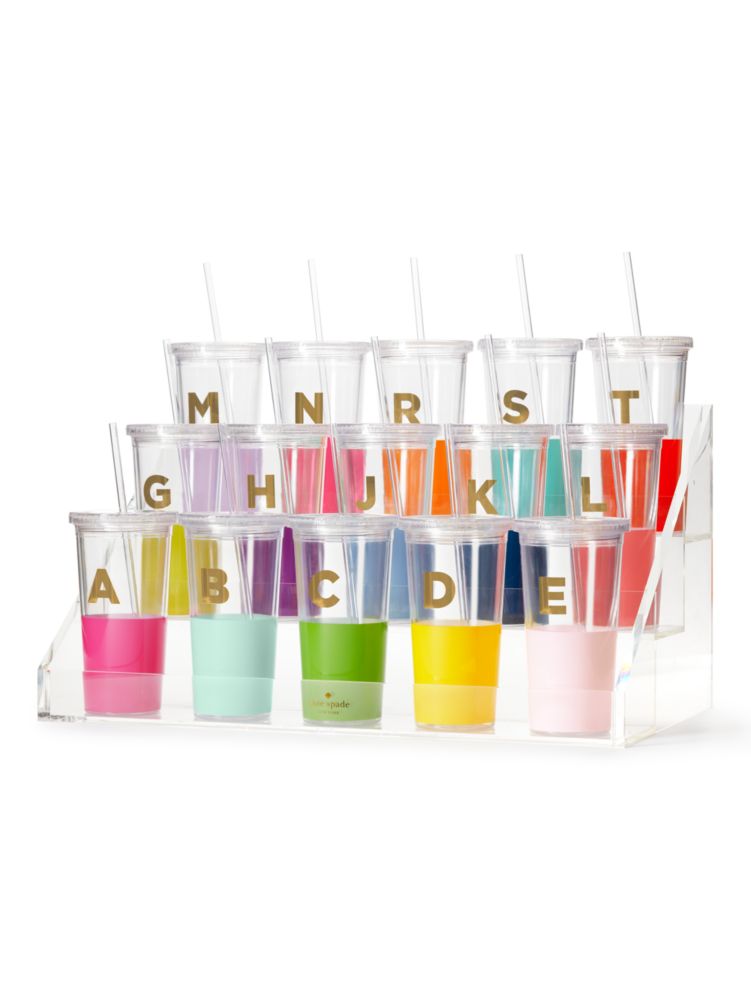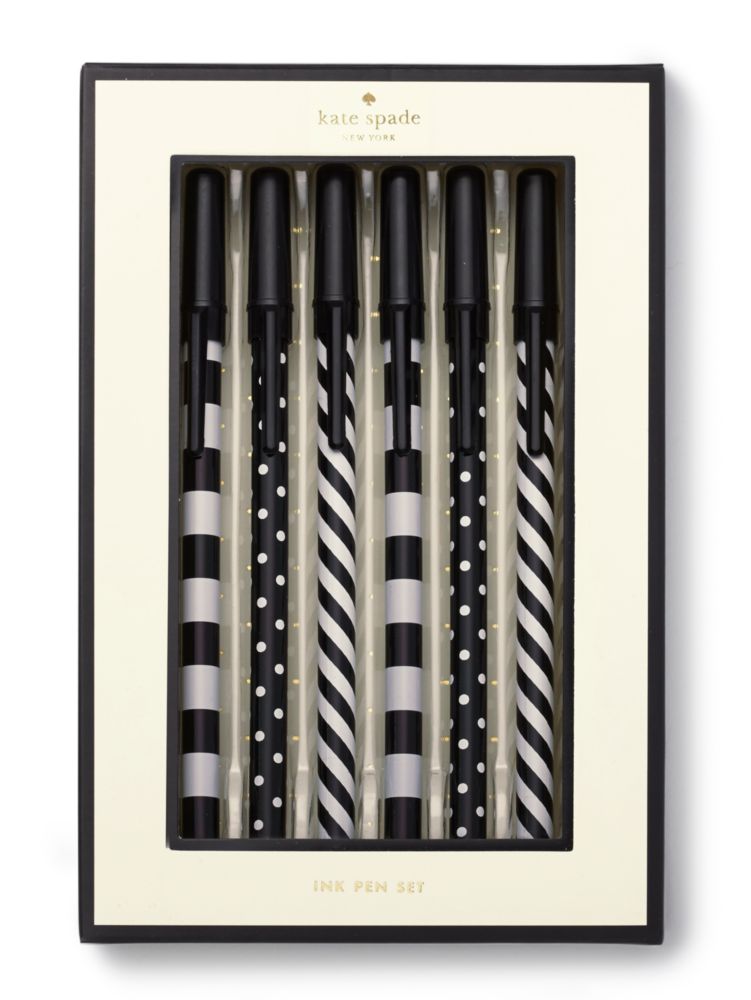 Kate Spade Top Of The Line Pen Se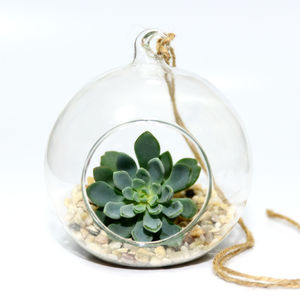 Hanging Glass Bauble Terrarium  – Terrariums are so cute, and you can put loads of cute succulents in them.  Anyone who goes near tumblr will want one, so what better way than to fill someones desires than with this?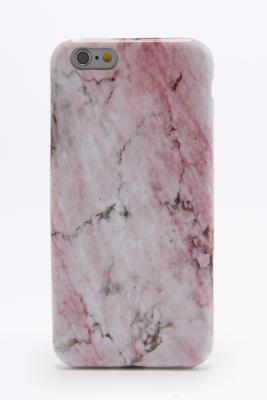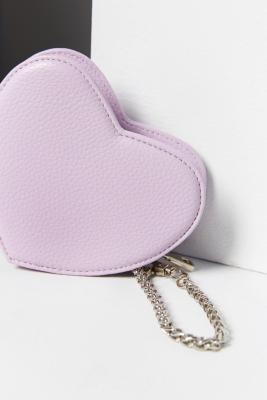 Heart Coin Purse – This is honestly just really cute, I'd love this.  Plus, I don't think this colour is that common in peoples wardrobes so it'd be a nice one to introduce!
Cat hot water bottle and cosy socks set
Cheaper/Gesture Gifts:
We all have the need for cheaper gift inspiration because we usually all need to buy someone a gift who we don't need nor do we want to spend more than £10.00.  That is why I have compiled you a list of gifts which all come at/below £10.00, and actually look like you put effort into it, and didn't just run out of the house and buy them a box of chocolates and some earrings!  Fear not, because I have you sorted!
ASOS Christmas Snowmen Slippers – These are really cute, cosy little slippers perfect for the Christmas period!
Snowman and Robin Lip Balm Duo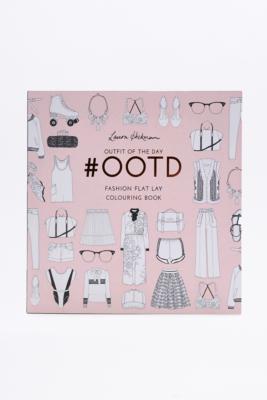 Fashion #OOTD Colouring Book – The adult colouring books that are out at the moment are amazing – I have one and it's super relaxing to colour things in when you're feeling stressed, they can be great for exam stress!  This fashion one is really unique and different, I haven't seen anything like it before.
Zoella Deck The Baubles – I guess I've got to rep Zoe in here!  Plus, how cute is this gift.  You could hang this on the tree for Christmas day!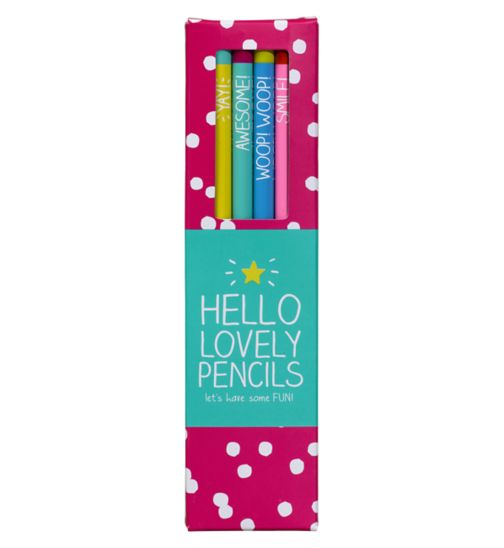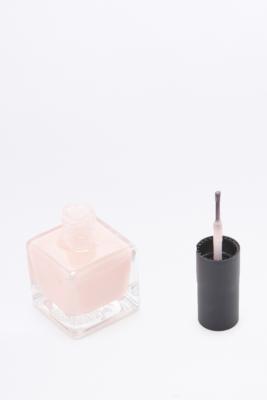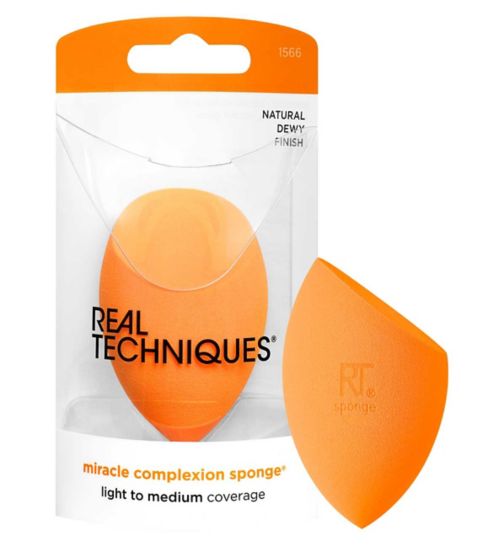 Real Techniques Miracle Complexion Sponge – This makeup sponge is used widely in the beauty community, I'm sure your teen already has one, but if not she'd love it & another one for when her current one gets tatty is probably just what she needs!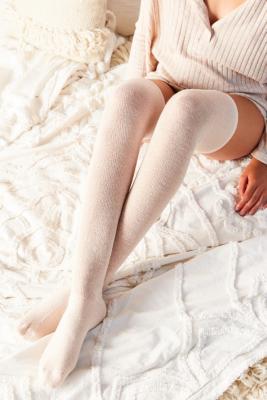 Solid Thigh High Socks – These socks from Urban Outfitters are so cute, and the colour is so pretty.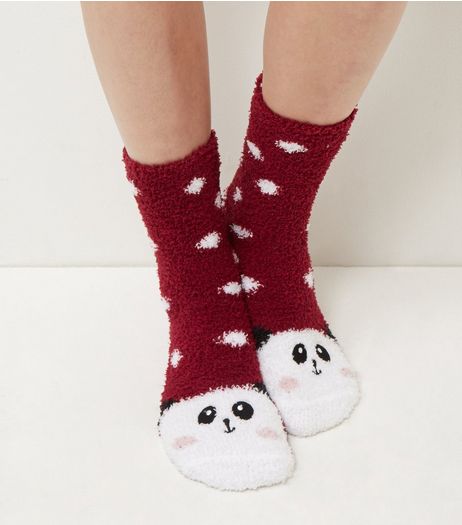 Lush Shoot For The Stars – Any of lush Christmas range would be received with open arms this Christmas!
Unicorn Power Bank  – Powerbanks/portable chargers are so useful, I know I rely on mine most of the time when I leave the house – IPhones die all too quickly!  This unicorn one is too cute to just pass by!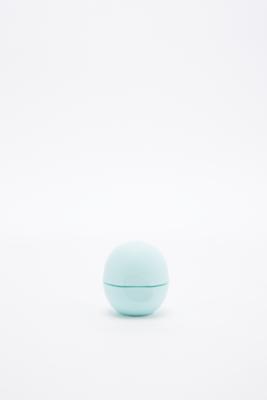 EOS Lip Balm  – These are usually quite hard to come across in the UK (for all my Americans these wont be!) and therefore they're quite coveted.  Any teen would love one of these, and Sweet mint or Pomegranate Raspberry are amazing flavours/colours!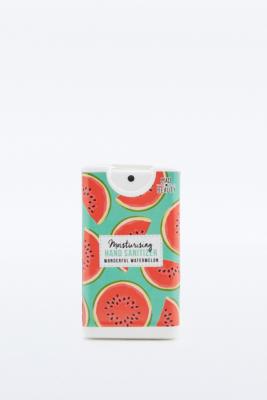 MAD Beauty Fruity Hand Sanitizer – Hand sanitizer is so much cuter in a spray bottle!  I know someone who has one of these and they're honestly so amazing!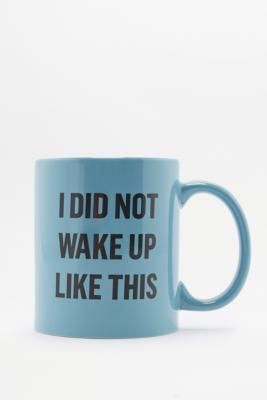 I Did Not Wake Up Like This Mug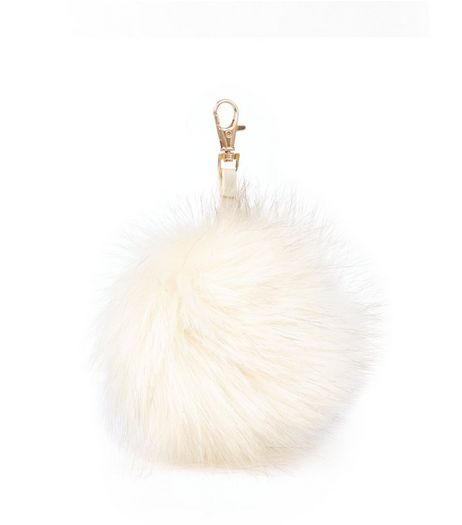 Clear Acrylic Storage Drawers – These storage drawers are not only an amazing organised way to store all your makeup, but they're also very attractive on pinterest and chances are your teen will also want to do the high end makeup on display in these drawers too!
7th Heaven Dead Sea Mud Pac Face Mask – 7th Heaven do amazing facemasks for a fraction of the price of other brands.  Their packet face masks are usually around 95p, and the tubes of facemask are usually £6.00 which is amazing value considering how many uses you can get out of them.  They sell them all over too: boots, superdrug, the supermarkets, this one is from Wilko!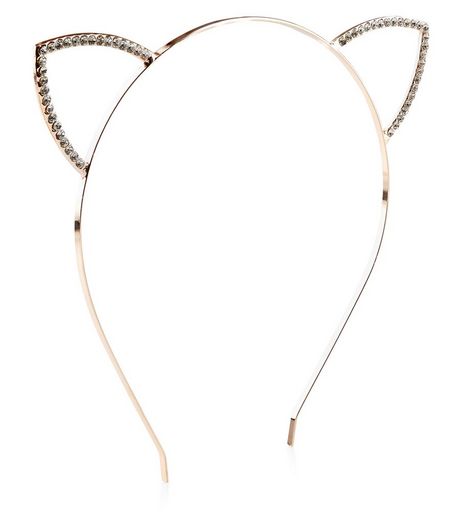 Rose Gold Dimante Cat Ears Headband – I can't get over how cute these headbands are.  Whilst they're not all too wearable unless you're very brave, unlike me, you can always use them to keep your hair away from your face whilst you're doing your makeup.  I think any teen girl would love this pretty headband!
Pop Culture Gifts:
Now, many of your teens will be obsessed with certain people, they may even be part of a fandom.  All these people are going to want merchandise related to their favourite person, because why not.  Now, luckily for me, I had many an obsessed friend to use as research for this section of the post (Teen wolf, Suicide Sqaud/Jared Leto, YouTube, The Vampire Diaries, The Vamps, The 1975, Marvel, Harry Potter – the list is endless!), but for those of you who don't, fear not, I'm sure someones fandom that you're looking for a gift for will pop up & if in doubt, always ask them – nothing worse than getting a present which doesn't relate to you at all!  These gifts will either relate specifically to fandoms, or just popular culture in general!
What Would Kanye Do? Pencil Set – LaLaLand do the most amazing pop culture gifts, and their extensive range of slogan pencils never fail to impress.  I will certainly be getting some for people this year, but this Kanye West pencils are funny & you will more than likely be able to gift these to someone!  Fear not though, more pencil suggestions coming your way if you know Kanye isn't your teens thing.
Cat Person Pencils – Somebody PLEASE GET ME THESE!  In all seriousness though, these are amazing.  If you know a cat lover, you must get them these (they also do dog lover ones because we don't discriminate between animals!)
Breaking Bad I Am The Danger Pencil Set
Custom Popcult Pencils – Personalise the pencils with any quote you like with this pack – perhaps a favourite quote, song lyric or saying!
Morrissey Viva Hate Pencils – Dying inside because LaLaLand have Morrissey pencils and that is my love!  Anyone wondering what they should get me, search Morrissey into the search box.  I had to include these, I'm sorry for those of you who don't even know what I'm talking about.
Suicide Squad Movie – Obviously this is one of the most popular movies of the year, and knowing many people who love this I think any teen who loves suicide squad would be perfectly happy to receive this for Christmas!
The Walking Dead Negan Funko Pop!
Tanya Burr Lipstick in Pink Cocoa 
The Vamps Christmas Merch Bundle
---
Hope you guys really enjoyed this post!  It took me hours and hours to make – I've been at it since October.  If you have any more suggestions for the list then I'd be grateful if you left a comment, I want to update this as often as I can with your ideas so it can be really helpful for all you guys!  Which gift was your favourite?  Which ones would you like to receive?
Merry Christmas,
Soph xx