Hi guys!
Today I'm bringing you a winter wishlist for 2016, which I've slowly been curating as I waste my time trawling shops on the internet instead of doing my Geography homework but whoops we wont talk about that just yet!
Before I get into this post, I thought I'd let you all know about a website called UniDays.  Many of you will have heard of them and some of you may have an account with them, but if you don't I urge you to get one! UniDays is where to get student discount in the UK mainly I think, and you can get discount off many things; if the half price spotify premium doesn't persuade you, then I don't know what will – seriously though, who can be dealing with all those ads whilst you're listening to Christmas songs.
One of my favourite things about UniDays is the amazing refferal system: you get £10.00 when you refer your friend to UniDays with your link, and it builds up until every £30.00 or so, you can claim a voucher from Asos & a few other places to spend it at.  My voucher has just come through, so sooner rather than later you'll be seeing an Asos haul!  Anyway, I digress.  You should sign up through my link, and this way you can make your friends sign up and you'll all be rolling in clothes and vouchers and discounts!
myunidays.com/r/AI5vZaw6cdE  Copy and paste that into your browser, or click here to sign up!
Without further ado, we'll get into the post now!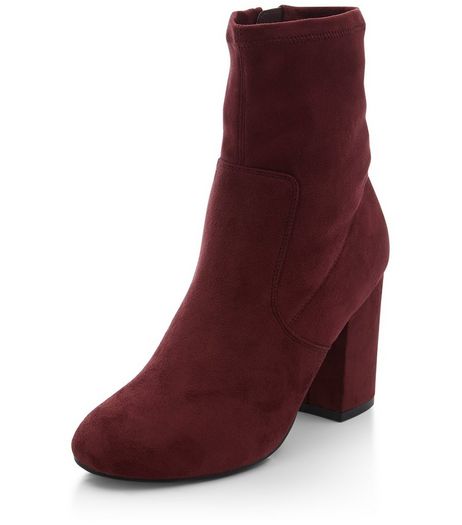 The first thing on my list are these Burgundy Suedette Block Heel Boots  which are £29.99 from Newlook.  I am in love with anything suede/suedette, and burgundy, and this just shoves all my loves into one – and comfortable block heels.  Really, what more could you want from a shoe?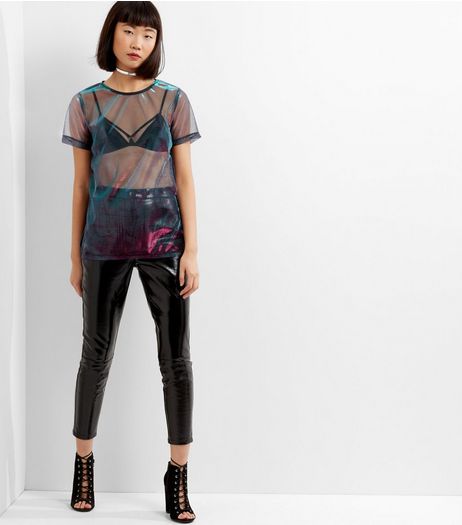 This Blue Mesh Boyfriend Shirt is also from Newlook and is £9.59 in the sale.  While it is way out of my comfort zone and also my style zone (which is typically long-sleeved jumpers and black high-waisted jeans), I really love it.  I would love to start experimenting with clothes that aren't exactly 'me' because maybe I'll end up finding something which is 'me' and which I love.  What do you guys think, tell me in the comments!
In Topshop I've had my eye on this Burgundy Crushed Velvet Low Back Skater Dress which is £32.00.  I love to wear dresses around the festive season, and this is one of my favourite colours and skater dresses always look cute with tights and little boots.
Finally is this gorgeous, no surprise it's burgundy, V back jumper from Topshop which is £39.00.  I love jumpers like this because they're really cosy and the fact that it has a V Back makes it more interesting.
---
Thanks for reading, I hope you enjoyed this post & havent been too inspired to wreak the balance of your banks!  Lets have a chat in the comments, and remember to sign up to unidays using this link: myunidays.com/r/AI5vZaw6cdE
Soph xx